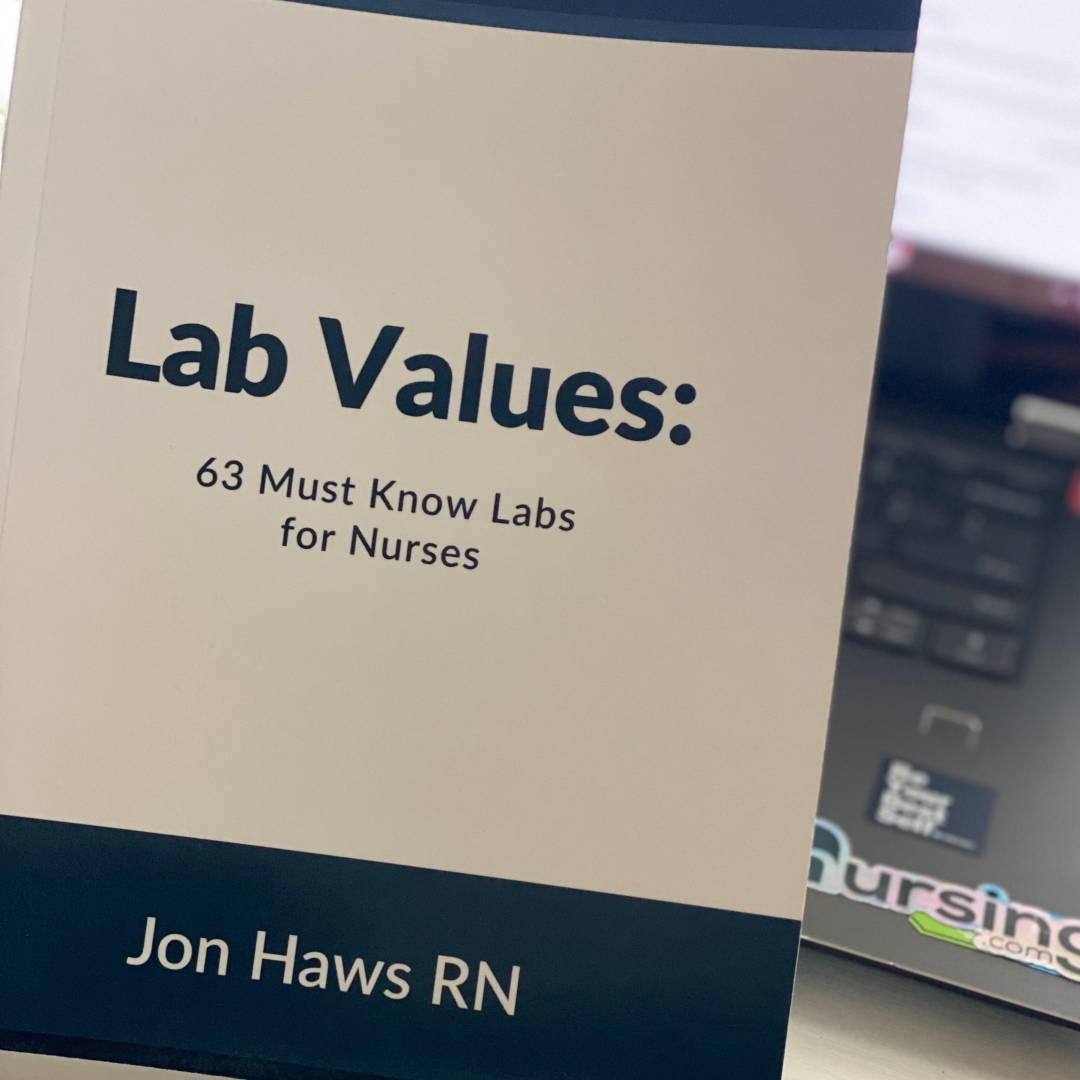 Nursing Lab Values Book Special Offer
⭐⭐⭐⭐⭐ 4.5 Stars on Amazon
*Open to US residents only
Want to study better, but don't have the time?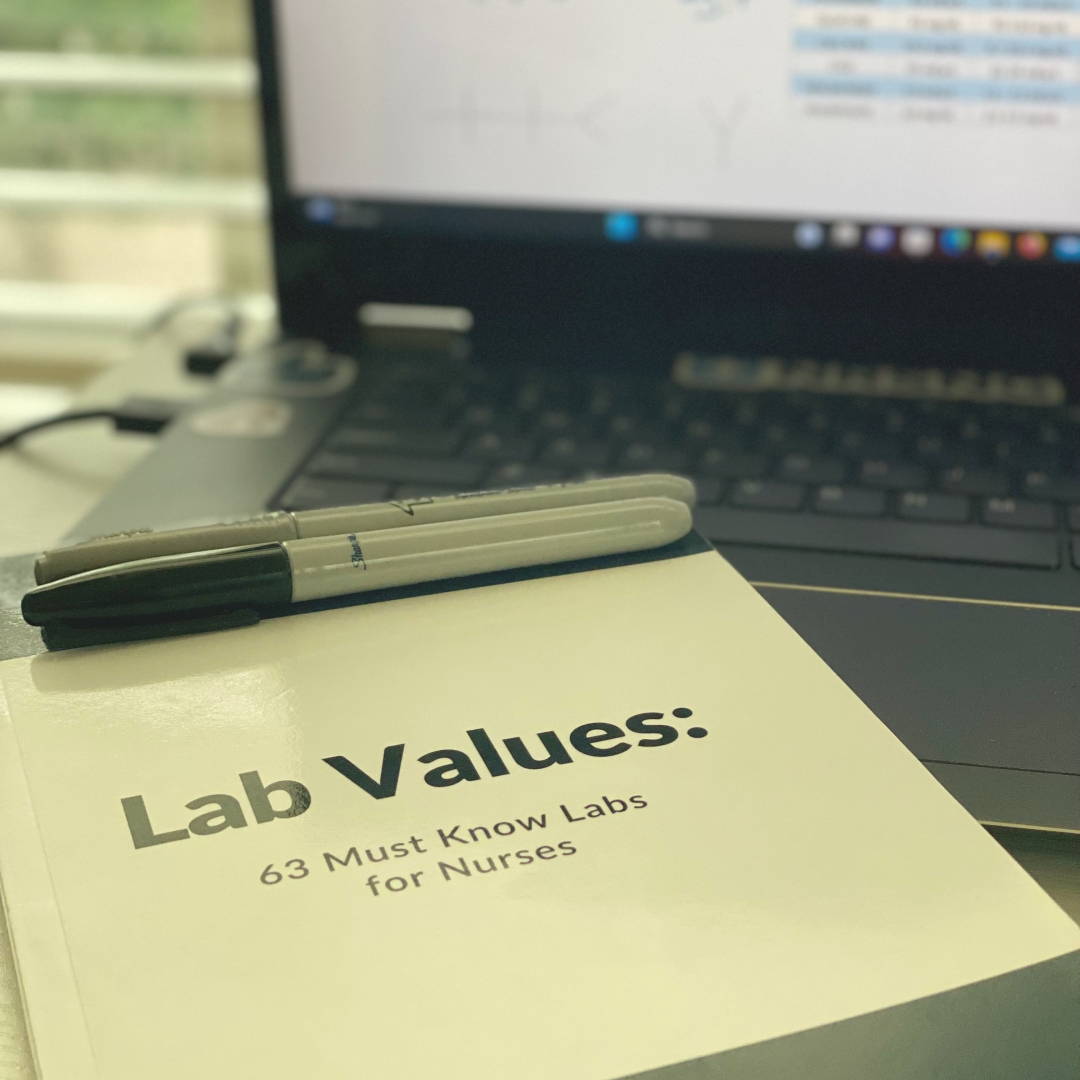 This book outlines the 63 MUST KNOW lab values for nurses to help you prepare for the NCLEX ® and care for patients on the floor. Whether you are a student nurse or an experience this book contains the information you need to know to provide superior patient care.
Details 'Must Know' Lab Values in Flash Card Format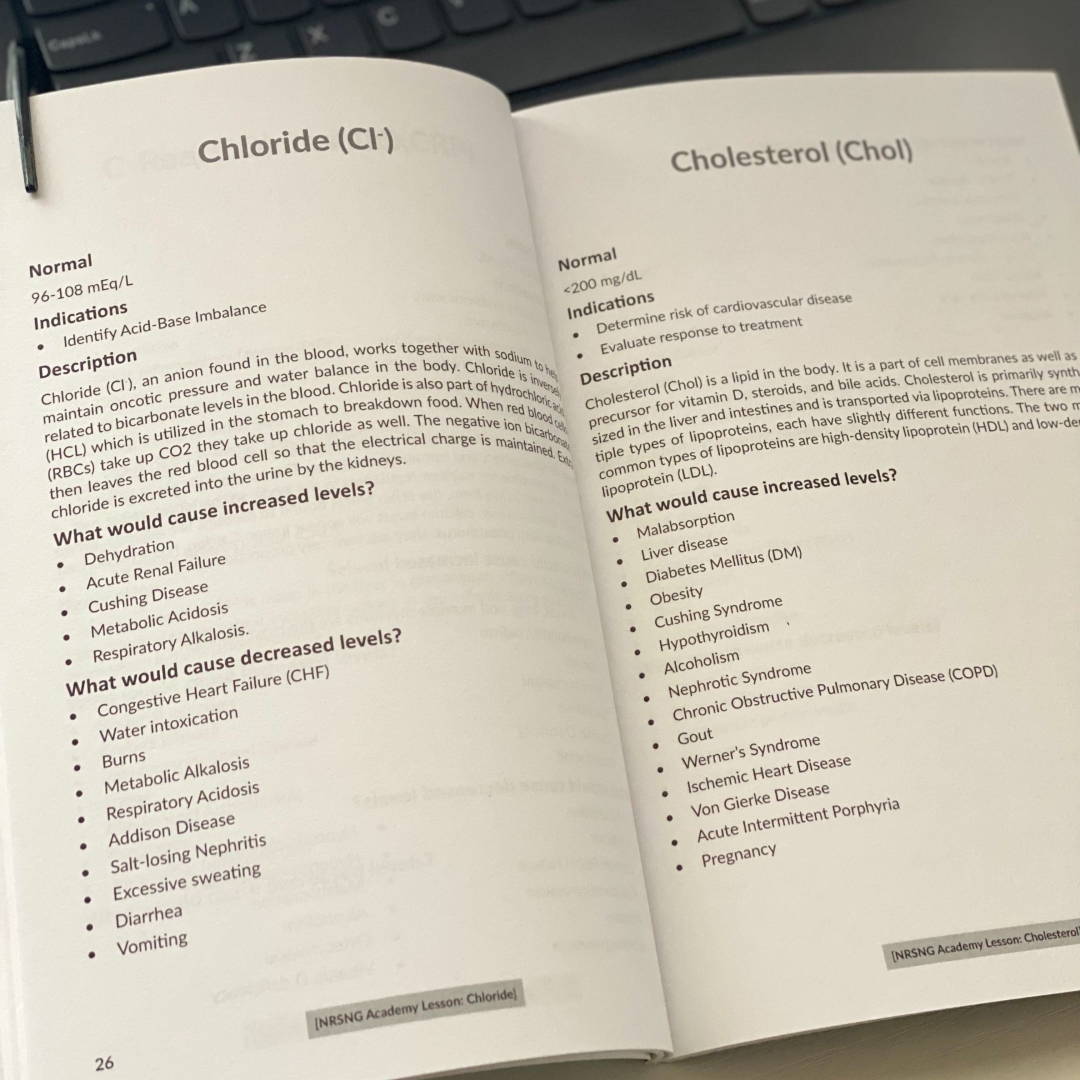 Contains an easy to read and follow catalog of the most essential labs for nurses.
✔️ Normal lab values and common abbreviations
✔️ Descriptions of each value
✔️ Correct filing order for specimen tubes
 
The charts are followed by a brief description for each individual value including:
✔️ Indications
✔️ What would cause abnormal values
In This Book You Will Learn . . .
✔️ How to quickly identify difficult lab values
✔️ You will feel confident when evaluating labs for your patients.
✔️ You will understand the labs due to brief descriptions on each lab values
✔️ You will understand what causes increased and decreased levels
✔️ Learn how to ace nursing lab values
This book essentially takes the guess work out of your studies and allows you to focus your valuable time on learning exactly what you NEED to know.