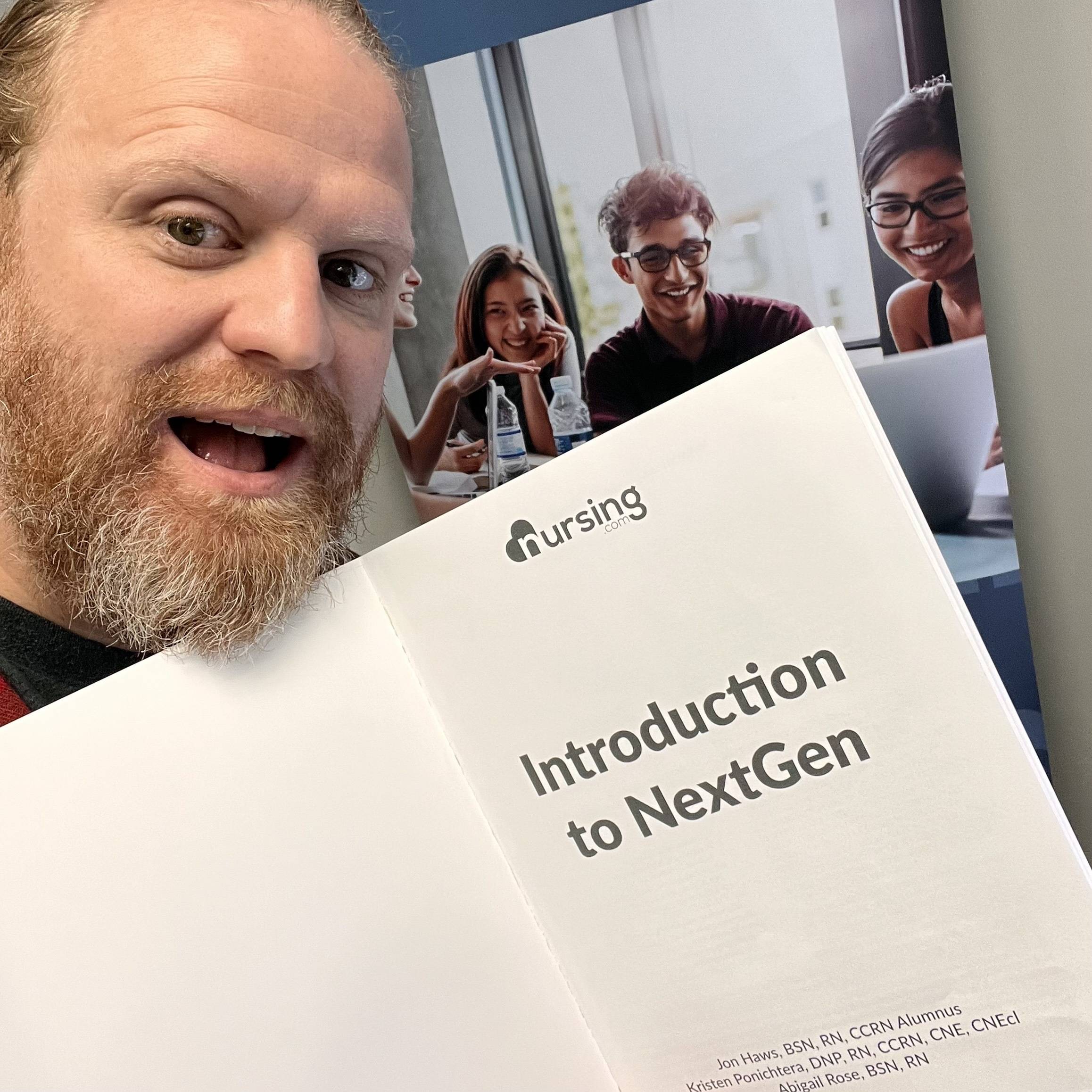 NextGen Book Special Offer

Introduction to
NextGen NCLEX
A Short Guide to Understanding the Next Generation NCLEX
⭐⭐⭐⭐⭐ 4.5 Stars on Amazon
*open to US residents only
---
Understand The NextGen NCLEX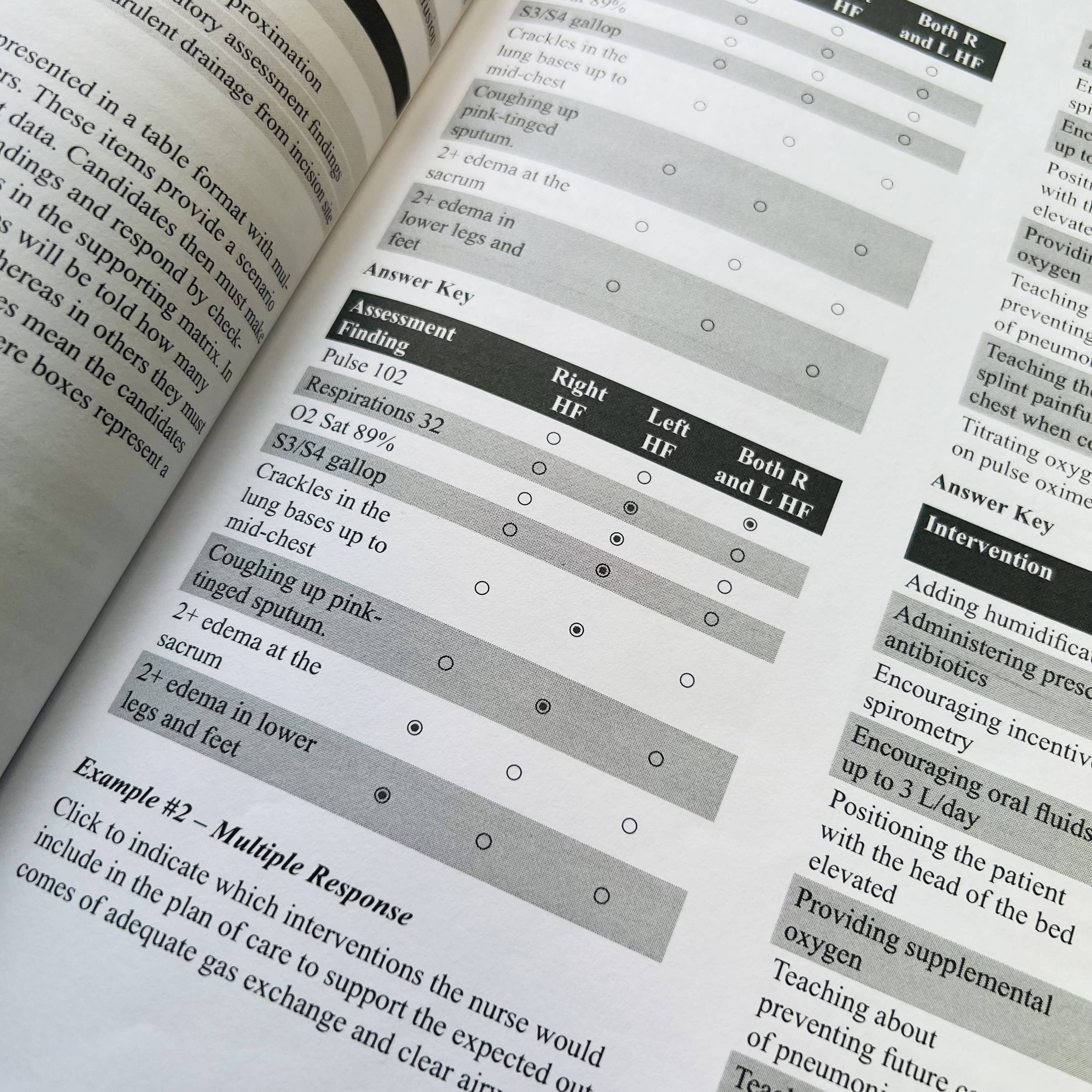 There are currently 5 assessment categories that are used for the unfolding case studies: highlight, multiple response, drag and drop, matrix, and drop-down.
Within those categories live variations of each, summing to a total of 12 item types. Currently, there are 2 standalone item types: trend and bowtie.
In This Book You Will Learn . . .

✔️ NCSBN's Nursing Clinical Judgment Measurement Model (NCJMM)
✔️ Details of the Next Generation NCLEX
✔️ NextGeneration NCLEX Question Types

You will be able to review original and unique example Next Gen questions to help become familiar with the format including a full case study with EHR (H&P, Nurses Notes, Orders, Flow Sheet, Lab Results, and Imaging Results).